Throughout time, some of man's better ideas have developed from an ever-increasing need to improve communications. The invention and rapid spread of both the telephone and television are excellent examples of this desire. Now, the Internet is the latest technology to capture our imagination and with it come new and exciting possibilities for doing business - "E-business".
Electronic Commerce Strategies already knows how important e-business is going to be to the successful enterprises of the future. When we help you integrate well thought out business strategies with a range of new media applications and technologies, the opportunities for your enterprise are endless. We will continue to be visionaries as this will be the foundation and cornerstones of our future successes.
As veteran marketing and financial services professionals, we utilize our unique experiences to assist our clients in areas such as:


Strategic Planning
Internet Banking
Payment Systems
Market Research
Retail Banking
ATM, POS, & EFT Systems
OnLine Transaction Processing
Product Development
Business Process Automation
Project Management
Product Development
Alternative Delivery Channels
Telephone Systems & Call Centers
Interactive Voice Response Applications
Product Management
Credit, Debit, & Smart Cards
Web-enabled Customer Care Solutions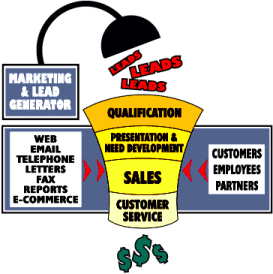 With a focus on your customers, Electronic Commerce Strategies works with you to create e-business solutions for your organization that generate improved top line and bottom line financial results.

Results that can be measured as your relationships with your customers improve and your company re-invents itself right before your eyes.
We believe in an holistic approach to solving your problems - hence, complete solutions from the initial consultation to the creation of tailor-made products and services. Consulting, development and integration are the foundation of our solutions. However, we believe that the entire project service package is important. This includes training, project management, troubleshooting, marketing support, security consultation, systems integration, and Internet site customization.
That is why our motto is "E-business that works."